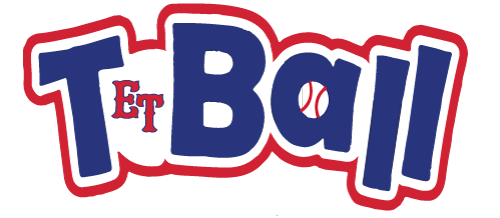 EAST TORRENS BASEBALL CLUB T-BALL
T-Ball is a great sport for youngsters to learn about teamwork and cooperation. In addition to the physical benefits of getting off the screens and outside moving around, T-Ball helps build self-confidence and self-esteem in children. T-Ball is an entry-level sport that allows young children to learn the skills of hitting, catching, running, and throwing.  The East Torrens Baseball Club T-Ball program caters for children aged 3-9 years old and is designed to progress children's skills through supported activities and games in a safe and controlled environment.
For more information about our program contact contact Anthony Dienelt on 0419 854 696 or teeballredsox@gmail.com.
Season Information
The program runs on Friday nights during Terms 4 and 1 from 6:15pm – 7:15pm
Sessions are conducted at the East Torrens Baseball Club, Patterson Reserve, Turner Street, Felixstow.
COME 'n' TRY Dates Friday 18th and Friday 25th October 2019
TERM 4 Dates (2019) Friday 8th November to Friday 13th December
TERM 1 Dates (2020) Friday 7th February to Friday 13th March
Cost $100.00 (includes 12 sessions, T-shirt & Cap)
Canteen facilities available at each session.
Age Groups
Little Sox T-Ball – 3 and 4 year old's. Children work with coaches to learn the basic skills and movements of throwing, hitting, catching. Modified equipment is used including, softer balls and foam bats. Parents/carers are encouraged to be involved to support the learning.
Red Sox T- Ball – 5 to 9 year old's. Children start with skills based activities learning and developing catching, throwing, hitting and base running techniques. Games are then introduced with children hitting from a tee. As the season progresses, Coach Pitch starts to teach children the rules and playing fundamentals of baseball. Games are introduced using a coach as pitcher to soft toss the ball to the batter.