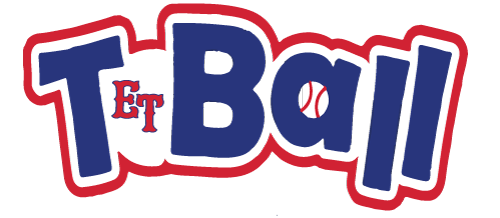 East Torrens T-Ball & PeeWee Season
T-Ball is a great summer sport that introduces children to baseball skills in a fun and positive environment. Children are encouraged to develop catching, batting, throwing, and fielding skills, with an emphasis on teamwork and a good sporting spirit.
Dates and times:
**Free Come and Try**
5:30-6:30pm on the following Fridays:
– 29th September 2023
– 6th October 2023
– 20th October 2023
– 27th October 2023
Please note: If you've missed these dates, it is never too late to come out and try at any point of the season! Simply contact our coordinator below and they will give you more details.
T-Ball is a 12-week program that is split evenly over Term 4 2023 / Term 1 2024. It runs on Friday evenings between 5:30-6:30pm over the following dates:
Block 1: 3rd November 2023 to 8th December 2023.
Block 2: 2nd February 2024 to 8th March 2024.
Season Structure:
Whilst the overall program is called 'Teeball', the East Torrens Teeball program is split into two main streams – Teeball and PeeWee (otherwise known as Under 9's). Staff are happy to discuss which stream will be right for your child.
Teeball: Aimed at children of league-age 4 or older, Teeball aims to introduce children to baseball through a series of skill-stations where games are played to develop gross motor skills, hand eye coordination and teamwork abilities. The aim is to progress each child through to playing mini-baseball games by the end of the season, developing a basic understanding of game play. Parents of very young children are encouraged to participate and support their children through the sessions.
PeeWee (U9's): Aimed at children of approximately league-age 7 and 8, PeeWee is like Teeball and will follow a similar curriculum to develop baseball skills. More focus is placed on developing game-play knowledge as our PeeWee players are also involved in Sunday games against other district baseball clubs in Adelaide. Sunday games are for 1 hour at 9am with an 8:30am warm up time. Games can be home or away from the club, so parents are reminded that some travel will be required at times.
East Torrens Baseball Club follows the league-age matrix provided by Baseball SA, however considerations and alterations can be discussed with staff via the Teeball Coordinator contact at the bottom of this page.
Whilst every effort is made to ensure a smooth-running program, most staff supporting your children during Teeball are East Torrens baseball players who are volunteering their time to build up the future of baseball. We ask that everyone is treated with kindness and respect.
Cost:
Registration costs include Baseball SA and East Torrens Baseball Club fees. Each registered player receives an East Torrens Teeball T-Shirt and hat to be worn on Friday sessions and game days.
East Torrens Baseball club also accepts SA Sports Voucher. Email the completed form to Stef Gratton at registrations@etbc.com.au and you will receive a reply email with your discount code. This step must be completed prior to registering. Please note that the voucher will only apply to the East Torrens portion of fees.
Teeball: $119.00
PeeWee: $169.00
Register here.
Uniform & Equipment:
Each player will receive an East Torrens Teeball T-Shirt and hat as a part of their registration, to be worn on Friday sessions and game days. East Torrens will also provide loan grey playing pants for PeeWee players to complete their game day uniform. Additional items that may be required include:
Baseball glove – these are mandatory for each player and are a necessary requirement for basic baseball skills development. These must not be shared for hygiene reasons.
Batting Helmet – All junior players are required to supply their own batting helmet for safety and hygiene reasons.
Drink bottle – running around is hard work, so let's stay hydrated!
Baseball Bat (optional) – The club will provide an assortment of bats for PeeWee games, however if you have your own baseball bat, bring it along.
Shoes – Basic enclosed sports shoes are required for safety purposes (no thongs or sandals), however cleated football/soccer boots are also suitable if desired.
Please LABEL all items you bring to the club or games, as each year we have an assortment of lost items that don't always make it back home to their owners.
Adelaide retailers Emmsee and Greatrex are a wealth of knowledge if you need help sourcing any of the above items.
Finally, supporting and cheering on your children can be made all the better by representing the East Torrens family with selected merchandise available at the shop.
Further information:
Contact us with any questions or concerns and we'll get back to you as soon as possible:
Teeball Coordinator:       Stefan Gratton